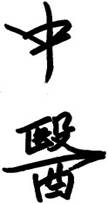 WELCOME TO OUR CLINIC
Dr. Zhang is excited to offer the power of relationship centered healing to his patients. Through his 30 years extensive clinic experience, he has experienced the tremendous results of Acupuncture treatment. Thousands of patients have benefited from his clinic. He invites you to call him today to learn how you may benefit from acupuncture.
You may call him "Dr. Song" ( Zhang, one of the biggest family name in China ) or
"Way" ( Hui, Chinese means sunrise, similarly pronounced "Way").
Chinese Acupuncture & Natural Medicine Clinic

1269 Mountain Road Moncton, NB
E1C 2T9

Tel: (506) 382-1288

Traditional Chinese Medicine

Acupuncture

Chinese Herb Medicine

Acupressure

Therapeutic Massage

Holistic Health Consultation


DR. HUI ZHANG




Traditional Chinese Medicine Doctor
(MD in China)


Registered Traditional Chinese Medicine Practitioner


Registered Acupuncturist


Holistic Health Care Consultant


Specializing in pain management, women's
gynaecological disorders, and in particular,
infertility and pregnancy related conditions
MEDICAL BACKGROUND

Graduated from Hubei University of
Chinese Medicine in 1985
(Received MD in 1985)


Chief physician of the Acupuncture Department at the Affiliated Hospital of the Hubei University of Chinese Medicine, Wuhan, China from 1985 to 1995


Private Practice in NB Canada since
1995
PROFESSIONAL SOCIETIES


Member: Chinese Medicine and Acupuncture Association of Canada
Member: China Association of Acupuncture

Member: World Federation of Chinese Medicine Societies

MEDIA APPEARANCE




Newspaper: The Times & Transcript, The Telegraph Journal, and The Daily Gleaner.

Television:?CBC TV, Roger?s Cable.

Radio: CBC Radio