Please Read About Our Success Stories and Testimonials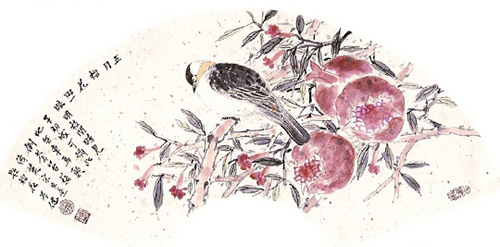 I have been a patient of Dr.Hui Zhang for the past 3 years.  I have suffered with migraine headache since the early 1970's.  These headaches would last a minimum of 7 days and be very severe for at least 5 of the 7 days.  I tried a number of different drugs but none of them provided any relief.

After receiving a number of acupuncture treatments from Dr.Zhang, I experienced tremendous relief.  My headaches now last an average of 1 day and the severity of them has been significantly reduced.

I also went to Dr.Zhang with muscle pain in my lower back. This was a problem that resulted from my golf swing and resulted in my inability to play golf for a number of months. After 6 acupuncture treatments, the pain in my lower back was substantially eliminated and I was able to play golf again without any discomfort.

In my opinion, Dr.Zhang is very knowledgeable and capable in his field. As well, he is very patient and spends time necessary to understand your complaints so that treatment will be effective.

I have recommended Dr.Zhang to people who have experienced aches and pains from a variety of source and they have been equally impressed with him and with the results they have experienced. I will continue to highly recommend Dr.Zhang.
Joan R
---
My three months old baby boy had colic. He cried night after night. My doctor said there was nothing he could do but wait for 3 months. After I heard from a colleague whose baby girl had a successful experience with Dr.Zhang, we went to see Dr.Zhang.  Dr.Zhang gave my baby a few weeks of acupuncture treatment.  He had no gas and pain.  My baby never cried during his treatment.  It was amazing.  My baby sleeps soundly at night now.

From my baby's experience, acupuncture is an effective, safe and painless method of treatment for colic. Dr.Zhang is kind, caring and great with the children.
Rose C
---
For three years, my husband and I tried unsuccessfully to get pregnant. We endured doctor appointment after doctor appointment only to be told we were an unexplained case of infertility.

We were just about ready to start our first fertility treatment (Artificial Insemination), when my husband came home one day, and said we should try acupuncture. His exact words," It's natural, non-invasive and affordable-we have everything to gain and nothing to lose. At the very least, you end up enjoying a few relaxing sessions."

We made an appointment with Doctor Hui Zhang. Needless to say, it was the best moves we ever made. After a few months of acupuncture and Chinese herbal treatment, we conceived naturally and we now have a beautiful son.

I enjoyed every treatment, and I give Dr. Zhang's acupuncture treatment full credit for preparation and rebalancing my body for conception.

For any couple struggling to get pregnant, I would highly recommend to try acupuncture first before proceeding to IVF.
Kim S
---
After I tried three times of IVF and failed, I was frustrated and depressed. According to the suggestion of my infertility specialist that acupuncture treatment may increase the success of IVF, I did my research and went to Dr. Hui Zhang's clinic.

Dr. Zhang explained to me that I could go to the next IVF in combination with the acupuncture treatments. I can tell he is very knowledgeable and professional in his field of acupuncture, infertility and IVF.  He told me every step of IVF and acupuncture. He has become my infertility mentor.

I received acupuncture treatments for two months. My response to the hormone drugs was really good. I felt totally relaxed for the first time. My fourth IVF was successful.  Now I am going on my 28th weeks of pregnancy-twins!

We are very grateful to Dr. Zhang for enabling us to experience this miracle of life.
Warm Regards
Lisa L
---
I have been going to Dr. Zhang off and on when necessary for 2 years. I have found him to be very professional and knowledgeable in his Chinese medicine field. He was very informative when I had questions.

I had been sick with Environmental Illness and Allergy for 3 years and have received a great deal of help from Dr. Zhang's acupuncture and herbal therapy. I would highly recommend Dr. Hui Zhang for these types of treatments.
Joanne D
---
I have been a patient of Dr. Hui Zhang for the past 3 years. I went to him with a number of muscle ailments resulting from track and field injuries to the back, Achilles, hamstring, and bicep. These injuries occurred during the 1970's at national and provincial track and field events.

Dr. Zhang administered a number of acupuncture treatment for each ailment. I discovered that after each set of treatments, the pain that I had been experiencing for some 20 years was significantly alleviated and in most cases was totally eliminated. Although I had previously consulted a number of specialists, they were not able to provide the extensive relief that I experienced as a result of acupuncture treatments.

I found Dr. Zhang to be very knowledgeable and technically expert in his field as well as having a sound knowledge about many health related issue. He has always taken the time to fully understand my situation and provide the best treatment and advice possible ensuring a successful outcome.

I have recommended Dr. Zhang to people who have similar ailments and they too have experienced the benefits of acupuncture. I will continue to highly recommend Dr. Zhang.
James E
---
I had smoked for more than twenty years. I smoked one packet of cigarettes a day. I had tried patch, gum and cold turkey several times. It did not work.

I went to receive acupuncture treatment for quit smoking program at Dr. Hui Zhang's clinic. He put needles on my ears and body. The treatment helped me to decrease the withdrawal symptoms. I felt calm and relaxed. I have completely stopped smoking. I breathe freely and feel great. My wife is impressed, because I have more money to buy stuff for her.
Roger R
---
I had suffered from menopause syndrome for 2 years; I had hot flash, mood swings, weakness, and insomnia. I was referred to the Dr. Zhang's Acupuncture Clinic by a family member. Dr. Zhang has been helping her with the same problem.

After detailed consultation, I was treated with acupuncture and Chinese herb. The treatment was relaxing, not painful at all. I took the herb daily. My body gradually changed and became balanced and energized. Dr. Zhang carefully watched my body's condition and changed the herb formulas for me from time to time. Now my hot flashes disappear, I sleep well and have more energy.
Melisa A
---
I had difficulty sleeping for 1 year. It took me 2 hours to fall asleep. I had taken sleeping pills from time to time. A friend suggested that I should try acupuncture. After only 5 treatments with Dr. Zhang, I went to sleep and slept through the night. Now I am continuing to receive acupuncture to improve my health and well-being.
Sean B